Iowa's Fall-Prevention Project and Partnerships
Iowa's IPAT is promoting fall prevention and is creating some unique partnerships along the way.

The project started last year when IPAT began collaborating with the Johnson County Livable Community for Successful Aging--Fall Prevention Task Force, led by the Visiting Nurses Association, to raise awareness and provide age-in-place solutions. This year it has plans to expand statewide.

The project has generated a growing interest among a widening group of community partners. Indeed, IPAT Director Jane Gay calls it "a great example of stone soup."

But why is IPAT focusing on fall prevention?

In an email to ATPN, Gay reports:
About 5.8 million seniors experience at least one fall every three months.
Falls are responsible for 83.7% of all injury-related hospitalizations in [Iowa's] Johnson and Washington Counties for those 65 and over, and the impact spans the socioeconomic and cultural spectrum.
About 1.8 million of those who fall seek medical treatment or restrict their activities on the day after their fall.
Half of all elderly adults hospitalized for hip fracture cannot return home or live independently after the fracture.
Two-thirds of persons who experience a fall will fall again within six months.
For its year-long campaign, the Fall Prevention Task Force chose a different focus every other month, and IPAT took the lead last March. Fall prevention, Gay notes, "Is one issue that AT and home modifications can play an important role [with]."
About the Project

IPAT's strategy was to create AT and home modification outreach displays for well-traveled locations. These included an elaborate fixed central display for use at a popular mall, and smaller portable versions for rotation countywide. The posters directed readers to IPAT's information and referral service.


Partners and a smart design, Gay emphasizes, helped make it all happen. Here are the details:

The fixed display was...
Made up of window-size posters and a collection of actual devices.
Designed so passersby could quickly absorb information and from a distance.

Installed in an empty mall storefront, lit and locked behind

glass (requiring no staffing!)

Marketed with a newspaper article and through promotion at the Home Builder Association's Home Show.
Left up throughout the month to reach shoppers, mall walkers, and attendees of two mall community events.
The smaller displays were...
3 sets of posters: a table top display, a 2' x 3" set, and a 17"x 11" set.
Installed at the University of Iowa Hospitals and Clinics main entrance and in the Center for Disabilities and Development hallway display cases.
Rotated among banks, libraries, and faith-based organizations countywide by volunteers with the AARP.
Additional partner contributions:
The mall contributed the empty store front (a poor economy does have its perks!) spot lighting, and tables. (The mall was approached for this donation by a businessman on the Taskforce.)
The Home Builder's Association helped with the rental cost of the frames and drapes for the middle display area of devices (in addition to promotion).
A Plumbing Supply store contributed and set up the products and materials part of the display.
A DME vendor contributed devices.
More stone soup:
Gay reports that the Plumbers Supply store started out just loaning IPAT its display stand and equipment, but then became so inspired by the outreach effort that it approached IPAT with the idea of developing and teaching a CEU (Continuing Education Credit) for plumbers on home modifications (CEUs are required for a plumber to stay licensed).
This year IPAT has approached the newly formed State Fall Prevention Coalition out of the Iowa Department of Public Health to offer the posters' PDF files and project description for statewide use. (Community and county Fall Prevention Projects would create and fund their own posters' printing and projects.)
IPAT's lessons learned
Collaboration (stone soup) works! AT is part of many other issues. Work with projects that have the same goal. What collaborations are currently underway in your state?

Try a new approach on a smaller level first. You'll

then find sharing or managing your successful project on a larger scale is easier to sell and do.

New-found partners become good marketers of state AT Act program services and invite you to participate in other events or projects.
IPAT's Fall Prevention poster files are available for use by other programs


Email Jane Gay for the PDF files. Poster PDFs do not list local partners.


Thanks for all your insights Jane!

WisLoan: An AFP for Across the Lifespan

There are a lot of ways to craft an Alternative Financing Program (AFP) to fund assistive technology. In Wisconsin, WisLoan's emphasis is on providing access to credit for applicants who likely would not otherwise qualify. To do so, it partners with the M&I Marshall & Ilsley Bank and eight Wisconsin Independent Living Centers to deliver a level of service that is unique among programs. The result? An AFP creating relationships with residents with disabilities to serve them across the life span.

Case in point: the Hendersons (not their real name)

The Hendersons first approached WisLoan six years ago for help buying an array of equipment. Mr. Henderson needed a new battery for his scooter and a Hoyer lift (he has Multiple Sclerosis), and they both needed hospital beds and lift chairs (she also has a disability). The Hendersons's needs were significant, but their credit scores were low (under 550 points). With the help of the Wisconsin device reutilization program (Wheelchair Recycling) and WisLoan, however, the Hendersons were able to acquire everything they needed with a loan for just $1,300. That was their WisLoan #1.

WisLoan looks at consumer credit differently than conventional banks. Medical bills, for example, are generally disregarded; and there is an understanding of how individuals with a new disability can fall behind with bills while their disability applications are pending. Each WisLoan application is considered by a loan committee that includes individuals with disabilities, some of whom are bankers, as well as vocational rehabilitation case managers, and other representatives from rural and urban communities around the state. The committee weighs the risks involved with each application, but also has the experience to problem-solve solutions that may not have already been explored.

Despite their poor credit score, the Hendersons proved a good risk. They paid off their first loan and came back a couple years later when their needs changed. Thanks to their improved credit, they were moving out of their rental to a home they had purchased; and now they needed a home modification for wheelchair access. That was their WisLoan #2.

WisLoan subcontracts with eight Independent Living Centers to provide AFP services throughout Wisconsin. The Hendersons, as with any applicant seeking a home modification, were provided with a site visit by an ILC staff person (most of whom have disabilities themselves). Site visits serve a variety of purposes, including helping staff understand what is needed so that they can give advice on affordable solutions (since staff have seen many home modifications). Site visits--coupled with the consumer choice, empowerment, and respect philosophy at the core of the ILCs--also convey a level of care that sends a powerful message to applicants with disabilities. They help initiate lasting relationships that often pay in many ways, such as assuring that applicants know where to go for future advocacy assistance and problem-solving, and perhaps providing a deeper appreciation for the goals of and risk incurred by the WisLoan program.

Indeed, shortly thereafter, the Hendersons were back again. This time for an adapted vehicle so that Mr. Henderson could have reliable transportation. That was WisLoan #3.

The loans, WisLoan Coordinator Patti Kraemer emphasizes, are not all consecutive. The program will roll one into another as new needs come up, and each application is considered by the loan committee on its own terms and within a family's current circumstances.

Indeed, last year they were back again. Mr. Henderson's MS had progressed. He needed a newer lift chair. He also needed air conditioning for his home (MS is aggravated by heat). Their WisLoan #4 covered the air conditioning. The chair was covered by a grant provided by the Wisconsin MS society.

Whenever possible the ILCs refer applicants for grant sources. (They are, of course, few and far between.) Kraemer, who has MS herself, knew the WI Chapter of the MS Society would consider Mr. Henderson's application for a lift chair. And the grant meant a lower loan payment for WisLoan #4. It's the advantage WisLoan sees in partnering with the ILCs. In the course of considering applications, staff can think through other sources of funding, entitlements included. Wisconsin, Kraemer notes, has an SSI state supplement that not everyone is getting, and while small, sometimes it makes the difference with a loan payment.

Today the Hendersons are in their own accessible air-conditioned home, continuing to build a positive credit history. Kraemer knows this may not be the end of their WisLoan relationship. Indeed, she anticipates working with the Hendersons, potentially, for years to come.

WisLoan Nuts and Bolts

The Loans:

WisLoans are provided to qualifying applicants at an interest rate of 6.5% with a 100% guarantee.
Loans have ranged from $150 to $75,000.
50% of loans have funded vehicle modifications, 15% home modifications, 12% hearing aids.
Loans have additionally paid for Hoyer lifts, co-pays for wheelchairs, a pontoon boat, a fence, visual aids, adjustable beds, among other needs.
WisLoan Applicants:
56% of WisLoan recipients earn under $25,000 per year.
53% of applicants are approved.
WisLoan's default rate is 6%.
Bank Partnership:
WisLoan's own funds are 100% invested, while the M&I Marshall & Ilsley Bank funds each loan with its money.
Defaults, however, are paid out of WisLoan's funds, so the program incurs 100% of the risk.
WisLoan would like to see the bank take on more of the risk, but it's not likely in the current economy.
Funding and Loan-Making History:
Between 2001 and 2006, WisLoan has received a total of $3,787,766 in federal Title III funding (through the Wisconsin Dept. of Health Services) matched with $1,262,585 from Independence First (Wisconsin's largest ILC).
807 WisLoans, totaling $6,034,298, have been awarded since the program's inception (as of December 31st, 2010).
Contact:

WisLoan Coordinator Patti Kraemer
Learn more at this Wisconsin Dept. of Health Services Web page.

Tool Box: AT for Parkinson's (and Beyond)

Pants with velcro


Clothing Resources

Adaptive Clothing: Buck and Buck

Elastic Shoelaces: Disability Products

Ring Zip Grips: Disability Products

Sock Pullers (various styles): medical suppliers

Bedroom Resources


Transfer pole

Home Hospital Beds: Aria Medical Equipment, other medical suppliers

Transfer Pole (useful anywhere): Technology for Long Term Care, other medical suppliers

Adjustable over the bed table: Wal Mart, medical suppliers

Bedside Commodes: Allegro Medical, other medical suppliers

Kitchen Resources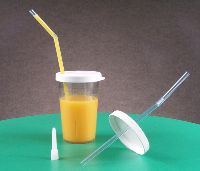 Sip Tip Cup with one-way straw


Sip Tip Cup: Care Giver Products, Wright Stuff

Weighted Utensils: Disability Products

Nose cut out glass: Disability Products

Non-Skid Plates and Dishes: Disability Products

Large Number Wall Hanging Calendar/Clock: Independent Living Aids

Cabinet Organizers: Ovis, Kitchen Source and most home improvement centers

Reacher/Grabber: pharmacies, and medical suppliers

Kitchen Carts: Stacks and Stacks

5-way ergonomic opener: Canopeners

Bathroom Resources

Electric Toothbrush: Sonicare, department stores


Telescoping portable grab bar

Elevated toilet seat, toilet frames: Walgreens, medical supply stores

Toilet frame/railings: Jansen Medical, medical supply stores, pharmacies

Long-handled Comb, Lotion stick, Magnetic Clasp, Razor Extender: Dynamic Living, medical supply stores

Footbrush: Living Better with Arthritis

Portable Grab Bar, Tub Handle: Grab It Online, Disability Products

Hand Held Shower Heads: home and department stores, medical supply stores

Shower Benches: pharmacies, home and department stores

Bath Product Dispenser: Amera Products, Bed Bath and Beyond

Shower Chairs: Allegro Medical, medical supply stores

Transportation Resources


Handy bar


Swivel Disk: Walgreens (in stock)

18" Rear View Mirror: Disability Products, Active Forever

HandyBar: Active Forever

Car Caddie: Disability Products

U Step Walker: medical supply stores

Miscellaneous Resources


Offset hinge


Offset hinges: Active Forever, Dynamic Living

Safepath Products: Safe Path Products

Pill Timer/Dispenser: Epill

Electronic Caregivers Assistant: Wellness Wizard: Safety And Wellness

Amplified Photo Phone: Clarity Products

Large Print Keyboard: Independent Living Aids

Personal Emergency Response System: Life Line


Thanks to Gary Johnson, ATP, at Iowa's IPAT for these resources.

Reminder: AT Program News and Iowa's IPAT make no endorsement, representation, or warranty expressed or implied for any product, device, or information set forth in this newsletter. AT Program News and IPAT have not examined, reviewed, or tested any product or device referred to in this newsletter.

Researchers at Georgia Tech's Healthcare Robotic Lab have projects underway to explore both age-in-place and facility-based care applications for robots.


According to a January 4, 2011 article at Scientific American.com, the Georgia Tech researchers are working on robots to open doors and drawers and pick objects up off the floor. Last May the lab was awarded a PR2 robotics kit from Willow Garage in California as a beta program recipient. The test kit is a personal robot that includes software that works right out of the box. (Sixteen institutions were awarded PR2s for experimentation and to encourage cross-collaboration.)

At Georgia Tech's Healthcare Robotics Web site, additional projects include "Cody" a robot learning to perform a "robotic bed bath" on a live person (see the robotic bed bath video).

What do you think? Are robots the wave of the future for our parents and our selves?

Read more about the PR2 at this Scientific American Web page.

Did You Know? North Dakota's IPAT Distributes Age-In-Place AT



In North Dakota, IPAT partners with Aging Services (Older American Act $$) to provide up to $300 worth of AT per person to applicants 60+ years and living at home.

The Assistive Safety Device Distribution Service (ASDDS) provided 2,838 pieces of equipment to 1,735 North Dakotans between July, 2008 through June, 2009.

IPAT Executive Director Judie Lee says the ASDDS goes a long way toward marketing IPAT services in general thanks to its word-of-mouth popularity. Devices provided include grab bars, magnifiers, reachers, medication dispensers, and seat-lifts. Items are drop-shipped to homes and equipment installation is also provided.

IPAT uses an initial consultation and questionnaire to screen for needs. It requires a licensed contractor or an immediate family member to install grab bars. And it receives a continuous stream of thank you notes from happy seniors and families.

Learn more at the North Dakota IPAT website.

Contact: Judie Lee, IPAT executive director


Ask the Expert:
Stubborn, Stubborn, Stubborn!


Dear Expert:

How do I get through to my father that he needs a grab bar in the shower? A pill box organizer? Or anything at all? I fear for him. He has very low vision, osteoporosis, and needs to take heart medication. Often when I see him he is complaining that he's not sure if he took too many or missed a dose. Frankly, I'm the one who's going to have the heart attack.

Yours, a concerned daughter (also the ATPN editor)

Dear ATPN editor:

At support groups for elders and individuals living with Parkinson's something I've learned to ask is, "Tell me what you think would help?" This open-ended question is often a great way to move the discussion forward productively. (Plus, frankly, I learn as much from people I present to as they learn from me.)

There are, of course, a lot of devices for medication dispensing, including devices with recorded reminders that will also ring family members (even out of state) if a dose has not been taken. Check out: electronic caregivers assistant at Safety and Wellness.

Something I've learned, however, is how ineffective buying a device or tool for a family member can sometimes be. But if you buy two, one for yourself and one for your father, you might find he is more willing to use it. That way it's not something you have bought for him because he needs it, but something that you also have found helpful and wish to share (which is often the case, anyway!) You might start with a grab bar in your own shower and mention how reassuring you find it for getting in and out. Many types of grab bars can be installed or check out portable grab bars (no drilling necessary) at Grab It Online.

Another item to consider is a shower-product dispenser. I use one myself, mounted on the wall of my shower, filled with the shampoo and liquid soap. Many falls in the shower are due to reaching for soap or handling containers. You could put one in your own shower and give one to him (they don't require drilling to install). He can still keep that bar of soap around, but probably he'll reach for it less often if this is mounted right where he'd use it. Check out: AmeraProducts.

Hope that helps!
Gary Johnson

Gary Johnson, ATP, works for Iowa's IPAT conducting "Gadgets and Gizmos" demonstrations and conversations with Iowa's Parkinson's Association support groups and support groups organized by regional Area Agencies on Aging. Email Gary
Nifty Product: The U-Step Walker

The U-Step Walker is designed for stability and will move only when either hand break is squeezed. The U-Step stops rolling the moment the hand break is released. The walker is easy to use when standing up from a chair because the unit will not roll forward. Walking speed is regulated by adjusting wheel tension. An optional laser-projected red line provides a visual cue for prompting steps. The U-Step Walker is made by In-Step Mobility Products, Inc.

Learn more at UStep.com.