New Mexico's ADA Template for Small Businesses
"Employers are often a little bit fearful of accommodation issues," notes Andy Winnegar, former director of New Mexico Technology Assistance Program (NM TAP) and now an independent consultant on employment and disability issues. When it comes to interviewing, hiring, and retaining individuals with disabilities, human resource (HR) departments "just don't have experience with it, particularly if they are a small business."
It's why the Disability Business Technical Assistance Center (DBTAC) Southwest ADA Center teamed with NM TAP to draft the Small Business Accommodations Policy, Winnegar explained in a phone interview with ATPN in February. "We figured if they had these policies and procedures in place for their own employees, as well as for applicants, they'll have something to refer to, feel less overwhelmed, and ultimately hire more qualified people with disabilities."
The "policy" is a combination template and learning tool for businesses looking for some hand-holding when it comes to the Americans with Disabilities Act (ADA). It's a document adapted from the policy and procedures created for the state of New Mexico in 2004. That year, Governor Bill Richardson called for state agencies to increase their hiring of people with disabilities and Winnegar (also a former deputy director of NM DVR) was at the table charged with how to carry it out. The process, he reflects, "took a long time with a policy committee working through both agencies' own policies as well as the state HR and ADA coordinators, but we had a good chance to test it and get a lot of the details worked out."
That was hard work the DBTAC Southwest ADA Center saw as an opportunity. The Center, whose mission is to promote voluntary compliance with the ADA, contracted with NM TAP to take the newly crafted state policy and adapt it for the small business community.
It's not just HR departments, Winnegar notes, but also supervisors within companies who can benefit by this template. The document lays out suggested procedures for making reasonable accommodations, including a system of accountability. And it helps educate employers on the limits of the ADA, the parameters created to protect businesses from undue hardship. Used appropriately, the template can jump-start more than just compliance-on-paper, but also the education businesses need to adopt responsible accommodations practices that are really in their best interest anyway.
For example, one pitfall businesses frequently fall into, Winnegar emphasizes, is the tendency to move a little too quickly to long-term disability instead of making accommodations that might actually benefit the employer. "They just don't have enough information about the technologies and things out there for accommodations, and also, really, it's just easier for them to put somebody into the disability benefits process because it's a process they know."
The goal of the "model" Small Business Accommodations Policy, then, is to help HR departments get equally comfortable with the process for retaining and hiring qualified individuals who have disabilities. And talking to businesses about retaining their current trained employees, Winnegar observes, is a good entry point for initiating strong interest in learning about making reasonable accommodations. Plus it lays the groundwork of experience that will ultimately build a business community less fearful of hiring and working with qualified individuals who also happen to have disabilities.
Download the
NM TAP Small Business Accommodations Policy (RTF)
Archived webinars sponsored by DBTAC Southwest ADA Center (part II makes use of the NM TAP document):
Developing a Successful Reasonable Accommodation Process (Part II) presented by Julie Ballinger, Disability Rights and Issues Consultant, on January 26, 2011.
Developing a Successful Reasonable Accommodation Process (Part I) presented by Julie Ballinger, Disability Rights and Issues Consultant, on January 19, 2011
Massachusetts's AT for Employment Toolkits
There are probably hundreds of different accommodations workplaces are now providing to employees with disabilities. Most are simple, like wrist supports or a schedule modification. Others are more complex like screen reading software, a modified workstation, or the option to telecommute. Regardless of the solution, it's the ability to think creatively about workplace practices and environments--coupled with a general awareness of assistive technology (AT) tools--that is often critical to employment success for individuals with disabilities.

To help develop these awareness skills, the Massachusetts Rehabilitation Commission (MRC) recently partnered with Easter Seals MA to create AT for Employment Toolkits. The toolkits are for use by employment specialists and job developers. MassMATCH (the Massachusetts state AT Act program) provided technical assistance to steward the design of the American Recovery and Reinvestment Act (ARRA)-funded project, brainstorming needs with job placement specialists, and then helping to contract with Easter Seals to design and assemble them and provide trainings on their use.

About the Toolkits:


The toolkits are wheeled suitcases packed with information and equipment. The contents are targeted to raise awareness among employers, counselors, and potential users about the power AT can have leveling the playing field for individuals with disabilities. In total 29 kits were created, one for every MRC area office.

What's in them:
A guide to using the toolkit
Sample devices for use with individuals with different disabilities (i.e. trackball mouse, digital recorder, personal amplifier, smart pen, magnifiers, iPod Touch with memory/organization apps, etc.)
A binder of referral and resource information for employers and MRC staff (including the Job Accommodation Network Accommodation and Compliance Series by disability, information on Universal Design and AT, comparison charts on specific product types, open source information, etc.)
3 desktop easels with presentation information on AT for individuals with different disabilities as well as information on employer tax credits and work place accommodations.
How the toolkits are used:

The toolkits are currently integrated into employer sensitivity trainings on working with individuals with disabilities, and are helping to facilitate conversation about different types of disabilities and AT. According to Bill Allen, MRC's statewide employment placement director, most employers do not know what is available and having something in hand can make a very big impression.

MRC is also ramping up to integrate the toolkits into cross-trainings the agency has planned with major Massachusetts employers including MBTA, Allied Barton, Manpower, and Adecco. Cross-trainings allow MRC to learn about these workplaces and what is required of their employees, and for employers to learn, in turn, about services, accommodations, and on-the-job trainings MRC can provide to help fill their positions with qualified VR clients.

Allen is excited by the role he sees the AT toolkits will play to further these employer partnerships. ARRA funds, he explains, have also been used to hire six employment specialists with marketing and business backgrounds to do outreach, and create new employer relationships. The mission of that initiative dovetails nicely with deploying the toolkits. "It's all part of this infrastructure we're building for the future," he says, "for MRC's creating long-term sustainable relationships. We have a strategic plan to tap into market sectors like health care, IT, construction (for when that gets going again!) And AT is going to lead the way. As technology changes the workplace, we're going to be the go-to people for businesses when they understand what we do and all that we offer."

To learn more about what's in the toolkits: Download the AT For Employment Toolkit Power Point

Questions? Email MassMATCH Coordinator Kobena Bonney
One Man's Path to Meaningful Self-Employment

Bill Fuppull and Get Guam Teleworking

Bill Fuppul used to work in cargo for Continental Airlines. Today he is a self-employed translator and interpreter with clients that include the Guam Dept. of Education and the Guam Dept. of Rehabilitation. He retooled his work life with the help of the Small Business Development Center (SBDC) at the University of Guam, the Guam alternative financing program for AT (GOAL AT), and most recently Get Guam Teleworking.

Fuppul's new career is a good match for his skills, abilities and the needs of his community. Several years ago he had an electrical accident that resulted in paraplegia. With the help of the SBDC and its partnership with the loan programs, however, Fuppul spun his language skills into an entrepreneurial opportunity that addresses a deep community need: English translation and interpreter services to help reach Guam's Chuukese immigrants.

"One of my first clients was the Dept. of Education, special education. They needed their parent's rights brochure in Chuukese. I created that for them." A native of Chuuk (an island in Micronesia), Fuppul is literate and fluent in both Chuukese and English; he also speaks Pohnpaien, another Micronesian language.

Many Chuukese natives come to Guam for better economic and educational opportunities, so Guam's public services need Bill's translation skills. The SBDC helped him create a business plan and acquire a business license. Through GOAL AT Bill acquired his first computer in 2007. Through Get Guam Teleworking, he upgraded that hardware in 2010.

GOAL AT provides financial loans to eligible applicants with disabilities (or family members) who are looking to purchase AT. Telework has a much smaller target: eligible applicants with disabilities who need equipment in order to "telecommute" (work from home or a telework center) through an employer or as a self-employed small business owner. In FFY10 Get Guam Teleworking made five loans. Bill, having paid off his original loan and already self-employed, was an ideal applicant.

Telework approved a $2,000 loan for a faster laptop equipped with Microsoft Office plus a wireless printer/fax and router. The faster computer meant Bill could take on larger projects and more clients. Once equipped, his first new job was a 48 page translation for the Guam Dept. of Education. "I could not have taken the job without the new computer," he says. And thanks to the wireless router and printer, he was able to complete the project easily from his wheelchair and bed.

Asked how the new loan has impacted his life, Fuppul told ATPN that these days he is enjoying the benefits of a solid credit rating (he provided a nice Christmas for his family) and is now considering how to market his Chuukese translation services beyond Guam. It frustrates him, he says, to see such poor translations on Hawaiian Web sites. Need an English-to-Chuukese translator? Email Bill Fuppul

Get Guam Teleworking Nuts and Bolts:

Get Guam Teleworking is administered by the Guam Center for Excellence in Developmental Disabilities Education, Research, and Service (Guam CEDDERS)
Loans made in 2010: 5
Loans Guaranteed? Yes
Loan range: $100 to $5000 (may exceed in certain circumstances)
Rate/term: currently 2.125% for up to 5 years (longer terms may be approved by the Loan Board)
Average income of applicants: $16,386/year
Bank partner: Pacific Island Microcredit Institute
Book Review: The Illustrated Guide to Assistive Technology and Devices, by Suzanne Robitaille

Worthy of any program's AT for Employment Toolkit!
Heads up, this is a good read! The Illustrated Guide to Assistive Technology and Devices showed me that we still need people writing books like this, even with the Internet. We need people like Suzanne Robitaille who can cast their net over a sea of material, interpret it, put it into historical context, spin it through their own life experience, and hand it over to the willing and grateful reader.

You might not expect that's what you'll find in The Illustrated Guide to Assistive Technology and Devices. The cover is tiled with icons that look downright clickable. And so my first unconscious reaction was, why even put it to paper? Isn't there just an app for that?

Then I started reading.

This book is for anyone who wants to see the AT forest for the trees. Of course it doesn't cover everything and everyone, but it is a proper orientation on AT for adults, articulated in a strong voice by a writer who knows how to say it simple. Robitaille is a former AT columnist for Businessweek Online and the founder of abledbody.com. I suspect she's never written a federal grant in her life; it takes a special talent to be able to write just three and a half pages on the history of AT.

I'm not saying it's perfect. The introduction too closely suggests the AT Act programs are funded to buy devices for people all over the United States. And is it the Eye Pal SOLO that can also magnify text to a computer screen or the Eye Pal SOLO LV? We are nerds for noticing. Robitaille does what few can do: paint the complete landscape with a few deft strokes.

The Illustrated Guide to Assistive Technology and Devices: Tools and Gadgets for Living Independently was published by Demos Medical in 2009

Alternative Workstations for Wheelchair Users
A half-day RESNA 2011 workshop with Andy Winnegar
Wheelchair workstation design has generally presumed users work seated in a wheelchair, yet for some individuals this is not possible. After all, wheelchairs come in a variety of configurations including standing and tilting, and wheelchair users who work standing, lying on their backs, sides and stomachs also need accessible user-friendly workstations. Indeed there are an estimated 1.4 million wheelchair users in the United States and all have a need to access computers and other devices.
This workshop is about what exists and what needs to be invented for those who use wheelchairs. Participants will help brainstorm new ideas starting with what exists today. The workshop will conclude with elaborating on concepts that are the most promising for the future design process.
Come if you want:
An understanding of the range of technologies available for alternative workstation design;
To learn about technical and functional aspects of workstation ergonomics.
To identify 6 current devices intended for particular operational functions.
To identify 3 new technologies not yet developed that may hold promise.
RESNA 2011 will be held in Toronto, Canada at the Sheraton Centre Toronto from June 5 through June 8, 2011. Learn more at this RESNA conference Web page.

Andrew Winnegar
is a consultant with the DBTAC Southwest ADA Center a program of ILRU (Independent Living Research Utilization) at TIRR Memorial Hermann. He recently presented with RESNA TA on a model accommodation policy for small business at the RSA Employment Conference. He was honored as the 2007 RESNA (Rehabilitation Engineer and Assistive Technology Society of North America) Conference, Don Ross Invited Lecturer - Early Deployment of Reasonable Accommodations for State Government Workers.
Did You Know? The Average Cost of a Reasonable Accommodation for a Massachusetts State Employee...?
Massachusetts now has data. Beginning in late FY2010, the state's HR Division has been tracking the cost of accommodating requests for reasonable accommodations under the ADA.

Massachusetts has been tracking the information as part of its State as a Model Employer of people with disabilities initiative. To help state agencies succeed with improving the retaining and hiring of employees with disabilities, a Reasonable Accommodation Capital Reserve Account (RACRA) was created to pay for expenses costing above $2500 (or less in cases where accommodations have already exceeded .5% of an agency's annual budget in a given year). The stats, however, go beyond tracking just RACRA expenditures.

Here's what was learned:
During 3 quarters of tracking, a total of 1319 reasonable accommodations were made (with and without RACRA funds), ranging from duty and schedule modifications to furniture and equipment acquisition.
The most common type of accommodation made was in the category of furniture and equipment (from specialized seating to computers), at an average cost of $262.00.
The most expensive category tracked was telecommunications, with an average cost of $530.00.
The average cost of all reasonable accommodations made during these quarters was $170.00.
"This data is consistent with the Job Accommodation Network's findings regarding the low cost of accommodations provided by employers around the country," notes an article in the Februrary 2011 edition of Dialogue newsletter (published by the state's Human Resources Division). "It demonstrates that providing accommodations is a practical and sustainable strategy for hiring and retaining employees with disabilities."

Download the full report at this Mass.gov Web link.
8 Great Online Employment Resources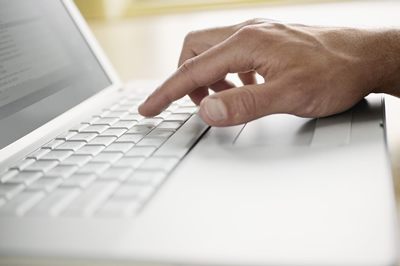 1. Our Ability
A Web portal for mentoring launched March 24th. View and listen to success stories. Post a job or resume. Read about and interact with successful people with disabilities in the education and business world. The site is the brain-child of John Robinson, general manager for WCNY, AXXESS Media Productions (author of
Get Off Your Knees: A Story of Faith, Courage, and Determination).

2. Accessible Technology for All
AccessibleTech.org is a project of the ADA National Network geared for the business community. The site provides resources on accessible technology and AT. National Hotline: 800-949-4232

3. Workrave
Free ergonomics software download to prevent Repetive Strain injury while working on your computer. (Windows and Linux only). Find more free ergonomics software

4. Searchable Online Accommodation Resource (SOAR) The Job Accommodation Network (JAN)'s Web page for exploring various accommodation options for people with disabilities in work and educational settings.

5. Employer's Practical Guide to Reasonable Accommodations Another great JAN resource: covers Americans with Disabilities Act basics and info on reasonable accommodations for applicants, interviewees, current and former employees, and employees on leave.

6. Workplace Accommodation Examples
Read case studies about successful workplace accommodations and add your own. This Wiki was created as a means to share unique accommodation ideas. Located at CATEA's Work RERC site (at Georgia Tech).

7. Punch-In.org
A new self-directed Employment Assistant that is geared for young adults with disabilities seeking to enter the workforce.

8. Solving the Employment Puzzle for Youth with Disabilities
Customizable, free parent training curriculum that focuses on providing specific
information on various employment systems for persons with disabilities. From the Pacer Center. Power Point version.

Nifty Products: ErgoQuest Workstations
ErgoQuest is a Michigan-based company that makes recliner and over-bed workstations. Complete workstations range from $1,500 to $10,000 and may be motorized or non-motorized. The company also sells "zero-gravity" recliners and workstation accessories.

Check out the ErgoQuest Web site.

Reminder: AT Program News makes no endorsement, representation, or warranty expressed or implied for any product, device, or information set forth in this newsletter. AT Program News has not examined, reviewed, or tested any product or device referred to in this newsletter.