The ADA Turns 20: a look at its legacy for Generation AT
I. Ain't No Mountain High Enough

Twenty years ago this past spring, a group of ADAPT activists demonstrated the need for the passage of the Americans with Disabilities Act (ADA) by abandoning their wheelchairs at the foot of the United States Capitol and crawling up the steps that, at the time, afforded the only means of access to the legislative branch of the U.S. government. This action, which is now an iconic part of U.S. civil rights history, was just one of a series of protests the group organized that week in D.C. As with previous civil rights movements, protesters were arrested for acts of civil disobedience; unlike scenes typical to earlier movements, however, the authorities had trouble carrying out their law enforcement obligations. At the time, few court houses, jail cells, or even elevators were accessible to law-breakers with disabilities.

Inside the Capitol, one lawmaker who championed the bill also found a creative--albeit legal--means to illustrate a similar point. During a critical hour, Senator Harkin (D-Iowa) stood up in the well of the Senate to testify on the need for the ADA. He did so eloquently and for more than ten minutes, and he did so entirely using manual signs (Sen. Harkin's brother is deaf).

Massachusetts Rehabilitation Commissioner Charles Carr was in D.C. that week. Then a vice president of the National Council for Independent Living (NCIL), he oversaw NCIL's legislative committee, "When Tom Harkin testified you could hear a pin drop," Carr reminisced during an interview with

ATPN

in June. "And then he stopped and said, 'Now you know what it's like to not understand a single thing that's being discussed like a deaf person does when they don't have access to a sign language interpreter.' It was a stunning moment."

II. Generation ADA

The ADA was signed into law by President George H. W. Bush on July 26th, 1990. The landmark civil rights act prohibits discrimination on the basis of disability in employment, state and local government, public accommodations, commercial facilities, transportation, and telecommunications. To some the law evokes little more than curb cuts, empty parking spaces, and cumbersome and costly law suits. To others, particularly those individuals with disabilities whose lives have spanned beyond the last quarter century, the ADA demarcates the start of a shift in consciousness for an entire nation. "Gone are the days of out of sight, out of mind" Carr and others have said.

The ADA brought us the term "reasonable accommodation," providing, for the first time, a standard of fairness for equal access to American society for people with disabilities. The ADA was not the first law of importance for disability rights in the United States, but for Americans with disabilities, it is comprehensive civil rights legislation analogous to what brought down Jim Crow laws, the Civil Rights Act of 1964.

"When I was a kid coming up, I had no expectations that I could go to a restaurant and that it would be accessible, not at all," Carr reflects. "Go to see a movie, go anywhere! You never ever expected it. If you were smart you'd call first. And even if you called ... read the rest of The ADA Turns 20.

See Tom Olin's photo of ADAPT members climbing the Capitol steps at DisabilityMuseum.org
Field News: Nebraska Holds Cognitive Solutions Training Event



Thanks to Nebraska's ATP for sending in this news...



The Nebraska Assistive Technology Partnership (ATP) and Nebraska's Traumatic Brain Injury Implementation Partnership Grant are working together to increase the independence of individuals who experience a brain injury.



ATP Technology Specialists working on cognitive solutions during a small group lab
In June, the Brain Injury Grant sponsored a two-day training conducted by Tony Gentry, PhD, OTR/L, Assistant Professor, Department of Occupational
Therapy, and Director, Assistive Technology for Cognition Laboratory, Virginia Commonwealth University, Richmond, Virginia. ATP Technology Specialists attended along with staff from several rehabilitation hospitals and Vocational Rehabilitation.

The event:

Assistive Technology for Cognition for Improving the Functional The Independence, Safety, and Self-Efficacy of People with Traumatic Brain Injury

included an overview of emerging community-based themes in cognitive rehabilitation, techniques for assessing needs for consumer community supports, hands-on training, and small group labs. Cognitive tools explored included the basic Timex Data Link Watch and PDA's as Task Organizers. Attendees completed a case study that included planning, creating, and uploading a task-sequencing video to the Ipod Touch. (It was also discussed how these solutions have been successful for consumers experiencing Autism.) Affordable Smart Home solutions for safety and independence in the home were also reviewed

Attendees reported that their knowledge of cognitive challenges and how solutions can be customized has increased. They also reported that the case studies "really helped with putting it all together for real life situations."

For more information contact ATP Director Leslie Novacek, Assistive Technology Partnership, Nebraska.


Toolbox: Assistive Technology for Behavioral Safety and Self-Protection


Individuals with cognitive and/or behavioral disabilities

sometimes need help preventing behaviors which challenge their safety living at home. If you are caring for someone with this type of disability--such as a child with autism or an adult with Alzheimer's--the Massachusetts AT Act program (MassMATCH) has created a web page to make you aware of the growing range of assistive technology (AT) products that exists to help you.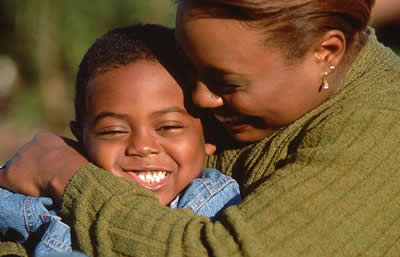 Some of the AT solutions are sophisticated, like GPS tracking systems, but many are simple and inexpensive, like door knob guards or refrigerator latches. Not every solution can work for every individual or situation, but common problems such as kitchen safety, getting up unassisted and wandering are addressed by a variety of options.

The page organizes behavioral safety device-types by category (bathroom, bed, car, chair and wheelchair, doors and exits, electrical, kitchen, self-protection, telephone access, and wandering) and provides referral resources for further ideas, advice, support, and funding. Below are a few device examples:

Easy-to-install, screw-on, anti-scalding devices turn off the water if the water gets too hot.
Bed pads and floor mats with wireless remote alarms let caregivers know when a user gets out of bed.
Car seat belt alarms that sound off when the two pieces of the seat belt are disengaged.
Fall prevention alarms which sound off before a person falls or gets up from a chair or wheelchair.
Door and window alarms, such as units which send signals to a portable receiver when doors are opened.
Appliance plug lock. Plug any appliance into this keyed lock and it becomes unusable.
Wandering devices, like EmFinder's tracking bracelet which ties to the national E-9-1-1 emergency system, helping pinpoint the location of a missing person in virtually any environment.

Learn more at this MassMATCH.org web page on behavioral safety.



Reminder: MassMATCH and the U.S. Department of Education make no endorsement, representation, or warranty expressed or implied for any product, device, or information set forth on this newsletter. Neither MassMATCH nor the U.S. Department of Education has examined, reviewed, or tested any product or device contained in this newsletter.



Free Stuff:

Readability for Your Web Browser


Thanks to the West Virginia AT System (WVATS) newsletter for this resource...



Readability is a free button for your Web browser's toolbar. When you click it, Readability takes away everything from the web page you're reading except the text and photos. You end up with a simple, magazine-like layout, with a font and size of your choice with a white or off-white background.
You might run into a web page that Readability does not work with, just refresh the page to see the original.

Nifty Products: Digit-Eyes and PenFriend



Two products for individuals who are blind or have low vision: Digit-Eyes for the iPhone, and RNIP's PenFriend.



Digit-Eyes

is an exciting new iPhone application.

It is an audio labeler and product code reader that costs far less than others like it on the market ($29.99 from Digital Miracles, LLC).

Digit-Eyes reads standard UPC, EAN and even ISPN codes (on books). The application means that an iPhone can tell you the name of nearly any product in your house or at a store. It also allows you to print your own labels and make audio recordings that are read every time the label is scanned. This is useful for everything from prescription bottles to cooking directions.

In a review by the American Federation for the Blind, the AFB reported that it can take up to 30 seconds to identify some products (particularly on round items), depends on lighting, and takes some practice.

Learn more at the Digit-Eyes website.



PenFriend

(from
RNIB) is an audio-labeler only and useful for those who don't iPhone. It allows users to record and re-record information onto self-adhesive labels and then use the pen-shaped recorder to play them back. No other device is required. Label food items, prescription bottles, add cooking or other usage directions, record shopping lists, or leave audio messages. No limit to recorded messages. Over 70 hours of recording time available on the 1 GB internal memory. Comes with 127 labels of varying sizes (msrp is $139.95).
Learn more at this ILA web page



Disclaimer: AT Program News makes no endorsement, representation, or warranty expressed or implied for any product, device, or information set forth in this newsletter. AT Program News has not examined, reviewed, or tested any product or device referred to in this electronic newsletter or at atprogramnews.com

.

Wanted: Your Favorite Online AT Resources for Education

Yes, there are a million of them. That's the problem. ATPN is preparing a Back to School issue for September and plans to include a "best of the Web" column. Let us know what blogs and other tools you couldn't live without so we can share them with your colleagues! Email ATPN